FAQ
Feel free to contact us for the further information.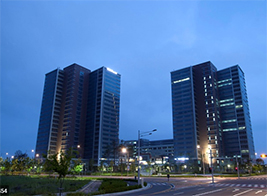 August, 2020
We moved the new office with the demo center. We can show all the products to you.
Frequently Asked Questions
How can I have the sample to test?
We provide a free sample for your test. To get the free sample, please let us know the product number and the size. Then, we will arrange a free sample for you. Regarding the shipping, we do not provide free shipping. So, please inform us of your courier account (FedEx, DHL, TNT, and UPS) and the detailed mailing address. After your confirmation, we will ship the free sample promptly and inform you of the tracking number.
What can you do if I need the product urgently?
Normally, our delivery time is 4 weeks after you confirm the order. Also, we ship the goods within 4 weeks. However, we keep a certain quantity of each product. So, we can provide fast delivery for your urgent case. For further information, feel free to contact us.
Can you arrange the shipment from your factory to my place?
Yes, we can arrange the shipping service for you. We have supplied to goods to many countries since 1999. We have a well-organized shipping system and shipping partners. We can arrange LCL, FCL, air freight, sea freight and door-to-door service. We know clearly how to save your time & your extra cost. For further information, feel free to contact us.
I want to be your distributor. What is your distributor condition and what is your requirement?
Regarding Avecal distributor condition, we have a clear idea "Only ONE Distributor to ONE Country." Then, we keep supporting our distributor. After you become our distributor, we will provide better business terms and will provide the full support & technical training. For further information, feel free to contact us.