Products
Signage Film

Reflective Films
Reflective Films

Automotive Films

Functional Films

Decoration Films

Chemical Division
Paint Protection Film


As we are the manufacture of paint protection film, we produce several types of PPF. We applied our recent automatic self healing technology to our PPF series.

Furthermore, we produce PPF installation GEL to prevent the glue mark, fingerprint and rainbow mark (=silver ring). When you use our PPF installation GEL, you do not need to worry about it.

To keep PPF as new, we produce PPF Sealant. As time goes by, PPF will get dust, tar, watermark from acid rain. To minimize it, our PPF sealant will protect the surface as new with self cleaning function.

We also provide PPF DIY software that let our customers install PPF easily. We currently have the most patterns of vehicle, motorcycle, many interior and exterior decal patterns. It is easy to use and cut.

For the further information, feel free to contact us.

1. General Information
(1) Standard Width: 0.609meter (24") / 0.914meter (36") / 1.52meter (60')
(2) Standard Length: 15meter (50ft) or 30meter (100ft)

2. PPF Installation GEL
We produce PPF installation GEL to prevent the fingerprint, rainbow, glue-mark during the installtion. You can prevent all when you use our PPF installation GEL.

(1) Package: 1 liter or 20 liter package
(2) Type: Water-based GEL (Product No: AV-IX)
Solvent-based GEL (Product No: AV-IG)

3. PPF Sealant (Product No: ACG-1)
We produce the sealant for laminating films to prevent the watermark. As time goes by, the films will get dust, tar, watermark from the acid rain.

To minimize it, please apply our sealant. ACG-1 is the special polymer to protect the surface as new with self cleaning function. When you apply it, you can minimize it.
(1) Package: 100ml, 1 liter, 20 liter.

4. PPF Scratch Test Machine (Product No: ASTM-1)
It shows how PPF will protects the painted surface against the stone chip.

(1) Video
Please click the below link to see how it works and how PPF will protects the painted surface.
www.avecal.com/ASTM-1.mp4
www.avecal.com/ASTM-2.mp4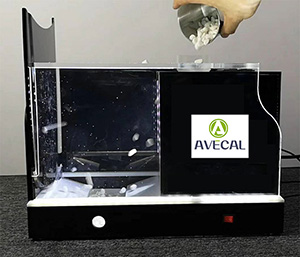 5. Hydrophobic Test Machine (Product No: AHTM-100)
This is the test machine to show the hydrophobic function or the hydrophilic function to the film, car paint surface and glass. It is easy to install and easy to use.

(1) Video
Please click the below link to see how it works. You can demonstrate the hydrophobic function to your customers.
www.avecal.com/AHTM-100.mp4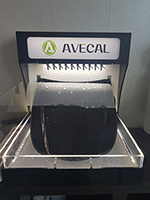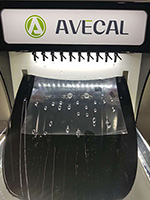 6. PPF

(1) SHF-170AG (New) Coming soon!
- Automatic Self Healing PPF at room temperature
- Hydrophobic Function + Anti-Chemical Function + Anti-Oil Function
- Film: Aliphatic TPU Film
- Film Finish: High Gloss Clear

(2) PPF-151S
- Self Healing PPF by the high temperature
- Hydrophobic Function + Anti-Chemical Function + Anti-Oil Function
- Film: Aliphatic TPU Film
- Film Finish: High Gloss Clear

(3) PPF-150PR
- Self Healing PPF by the high temperature
- Hydrophobic Function + Anti-Chemical Function + Anti-Oil Function
- Film: Polyvinyl Chloride
- Film Finish: High Gloss Clear

(4) PPF-150M
- Film: Aliphatic TPU Film
- Film Finish: Matt

(5) PTP-100 (Printable PPF) New
PTP-100 can be printed by any eco solvent printer, solvent printer, UV printer and HP Latex. You can print any image to PTP-100 and also can protect the surface.

We apply Air Bubble Free Technology to PTP-100. You do not need to worry to remove the air bubble during the installation. Also, we minimize that our bubble free pattern can be seen on the film surface.

- Film: Aliphatic TPU Film
- Film Finish: Gloss, Matt, Clear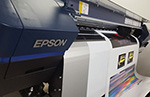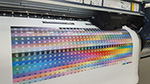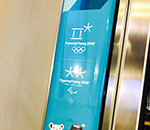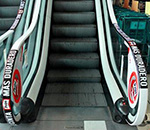 (6) PPF-50 (Laminating Film for PTP-100) New
PPF-50 is overlaminating film to protect graphics of PTP-100. You can keep the graphics as new with PPF-50.
- Film: Aliphatic TPU Film
- Film Finish: High Gloss Clear
- We recommed to use PPF Sealant (Product No: ACG-1)

(7) Overlaminating Film for Car Wrapping Film (Product No: SHF-50DN) Coming soon!
This is the automatic self healing coated overlaminating film for car wrapping film and the printed film. You can laminate it with our car wrapping film and the printed film. It has the high glossness with the automatic self healing function + self cleaning function.

- Hydrophobic Function + Anti-Chemical Function + Anti-Oil Function
- Film: Aliphatic TPU Film
- Film Finish: High Gloss Clear
- Applying Method: Lamination
- Application: Any printed film, Car Wrapping Film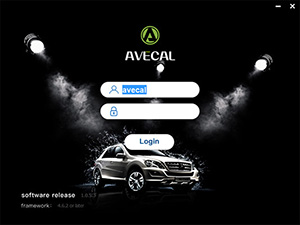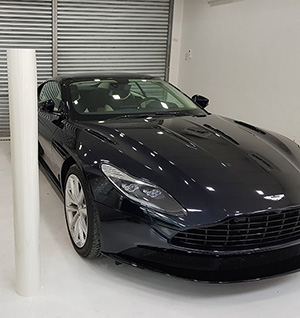 2017 Astin Martin DB11
We know exactly how many meter we will use by our PPF DIY software. We do not use the knife to install.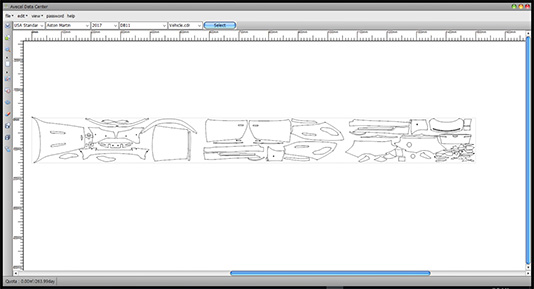 2017 Astin Martin DB11 PPF DIY Patterns
We just cut it, take each part and install. It makes us to save a lot of time.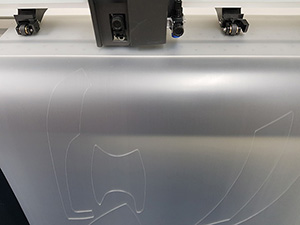 It takes less than 10 mins to cut the full patterns.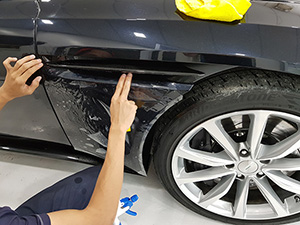 Take out each part and apply it. We finished the full PPF installation within a few hours.