Products
Signage Film

Reflective Films
Reflective Films

Automotive Films

Functional Films

Decoration Films

Chemical Division
Self Cleaning Coating Liquid


What is Self Cleaning Coating Liquid?
This is the hydrophobic coating liquid for each different application. When you apply it to several application, you can see the water or the dust that can not stick to the application's surface.

Application

(1) Textile for the shoes, Clothes (Product No: W-LC4)
- Applying Method: Spray or Dipping method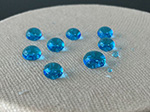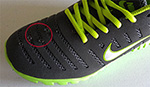 (2) Car Wrapping Film / Paint Protection Film / Windshield Protection Film
(Product No: ACG-1)
-Applying Method: Spray method
As we are the self adhesive manufacture, we keep developing the coating liquid to keep the film as new. Finally, we develop self cleaning coating by our recent technology. It is easy to apply by the hand application. Also, you can keep the film surface as the clean as new.
- Applying method: Hand Application.